Hamlet Poteind wins Corso 2023
03 Sep 2023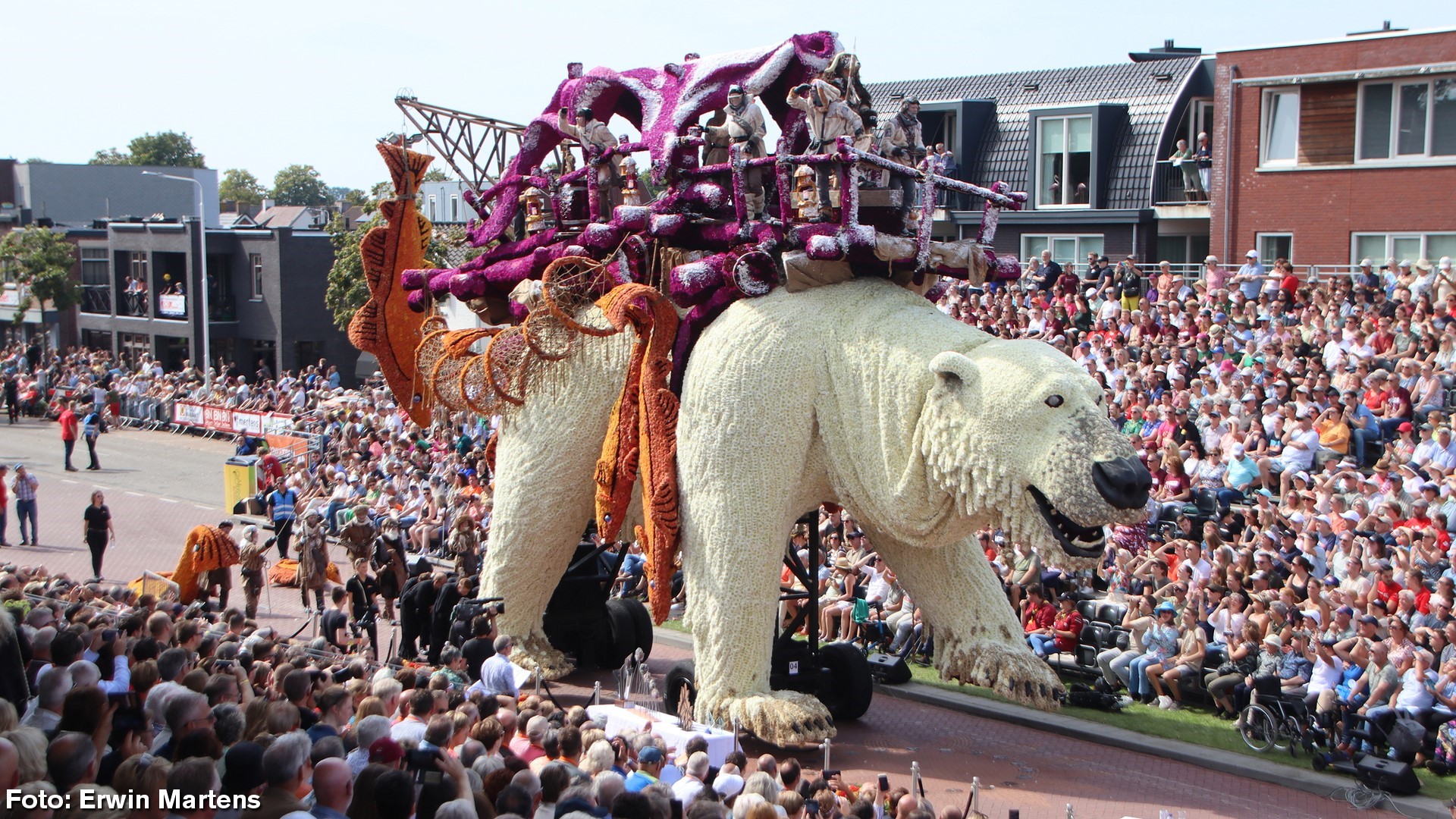 Again, today the biggest corso in the world passed through the streets of Zundert. On the first Sunday of September twenty huge floats show themselves to the spectators. Again this year, lots of cast members were to be seen on and around the corso floats. The whole of it provided a lot of entertainment and an impressive spectacle for the thousands of visitors. After deliberation by the expert jury the hamlet of Poteind with their float Nanook emerged as the winner. With 628 points they were allowed to stop at the Corso Boulevard to receive the first prize. The hamlets of Achtmaal and Klein-Zundert respectively got hold of the second and third prize. The prize awarded by the public went also to the hamlet of Poteind.
On Sunday morning the floats left their building sites early to move towards the exhibition site. Tired but satisfied the floats were pushed onto the site by man power. The expert jury took a first look at the creations. At half past one the floats left the site to accomplish the 81st edition of Corso Zundert.  The builders, the volunteers, the spectators,  everyone in Zundert was ready for it. The moving parade took off, the broadcast of Omroep Brabant went live and the spectators from Zundert and elsewhere obviously enjoyed all that splendour. During the second passage at the Corso Boulevard the famous phrase "You may stop" resounded. The hamlet of Poteind experienced the Zundert jubilation of 2023.
The award was handed out by mayor Joyce Vermue. Check out the entire ranking of this Corso on our website: www.corsozundert.nl/en/our-corso/results-2023. Would you like to admire the creations of the twenty hamlets again? You can. You can still visit the exhibition site on Sunday night, September 3 and on Monday, September 4 (until 22 h). You pay € 6 to enter the exhibition site (children up to and including 12 years of age are free).
← Naar overzicht