Corso Zundert and NIX18
01 Jul 2021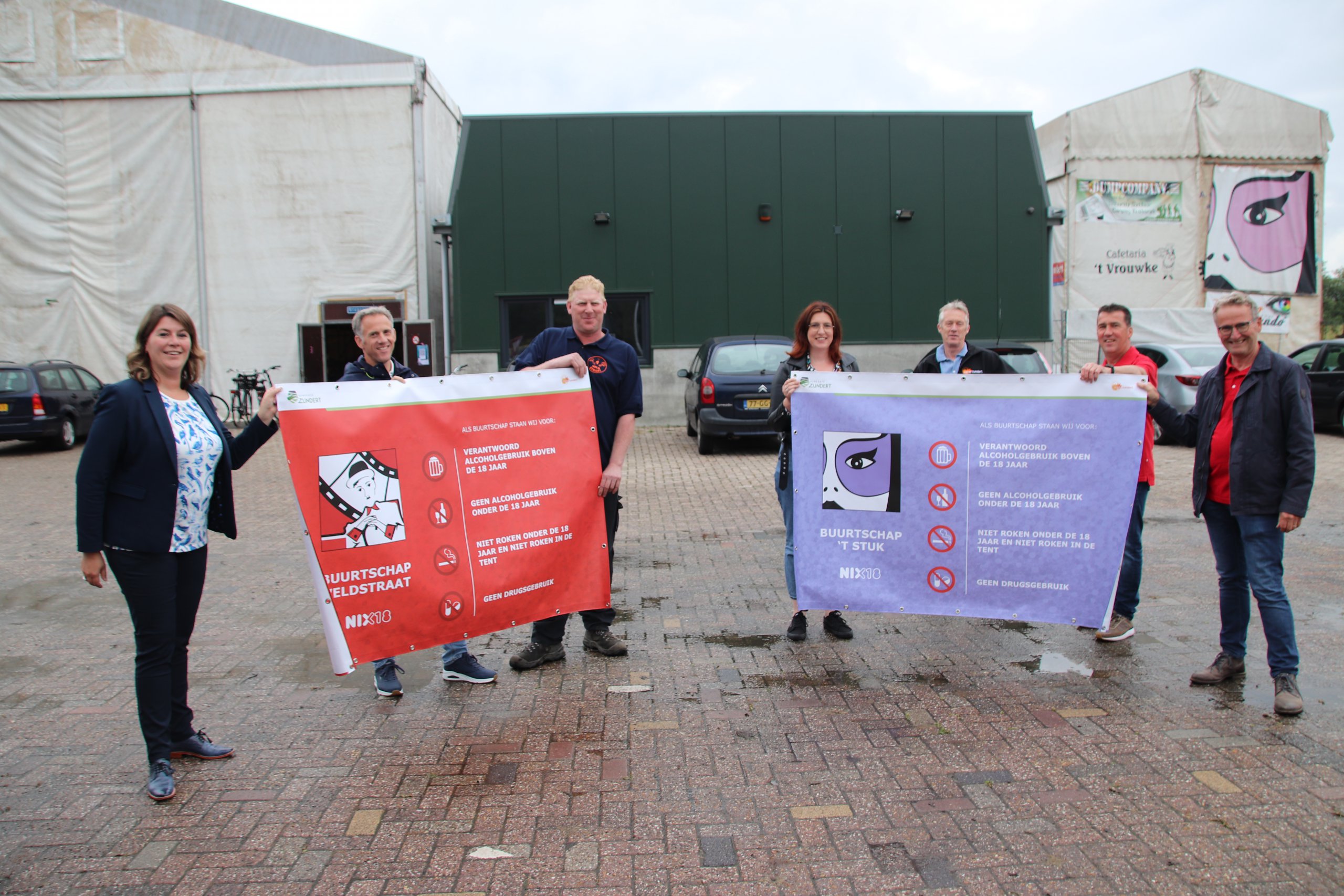 In January 2014 smoking and drinking alcohol was forbidden for persons younger than 18. The Foundation Corso Zundert and the neighbourhoods decided on a common approach towards this legislation and to back this. The aim of the legislation was: fewer youngsters should drink and at a later age they should deal with alcohol responsibly.
For many youngsters the first two years were a difficult transition period. Those who had passed the age of 16 but were not yet 18 were not allowed to smoke or drink from January 1. What was allowed for this group of youngsters initially was no longer permitted after new year's eve.
During activities in the neighbourhoods and during the Corso weekend the existance of NIX18 was paid attention to in various ways. During the Corso weekend wristbands were released to show at the bar that you were 18 and permitted to buy a beer or other alcoholic drink. The target of the legislation was reached. At this moment less than half of the students have ever drunk alcohol. Youngsters start drinking at a later age, too. Yet this result is not the same throughout the country.
The Zundert Council asks attention for smoking and drinking by youngsters, too. That's why the Council started a project in 2019 to draw attention to NIX18 among young people, parents, entrepreneurs and associations. Within this approach there is also attention for the reduction of the use of drugs among young people. The Foundation Corso Zundert and the neighbourhoods back this campaign also this time and will propagate it.
Each neighbourhood will receive two tarpaulins to draw the attention of youngsters and their parents to smoking, drinking and the use of drugs. During the Corso weekend this will also be propagated at the various locations of the Foundation Corso Zundert. This project fits in one of the three Sustainable Development Goals that Foundation Corso has chosen in the framework of sustainability and in which we want to get results in the years ahead.
Photo: Erwin Martens
← Naar overzicht