Together we keep Corso clean
09 Aug 2022

Of course you tidy up your home and we also do this during Corso…. As organisers we are aware of the impact of a great public event on the environment and the world. We had good reason to include in our vision that we work towards a future proof and sustainable event.
So, together with neighbourhoods and the Zundert Council we work on issues like countering litter, seperating rubbish as much as possible and reusing materials. Consider what you might do yourself. So don't throw empty chips bags and other litter onto the ground but use the "Corso Schoon" litter bin or keep it with you till the 'sweep car' passes at the end of the parade.
Together we will keep Corso and Zundert tidy.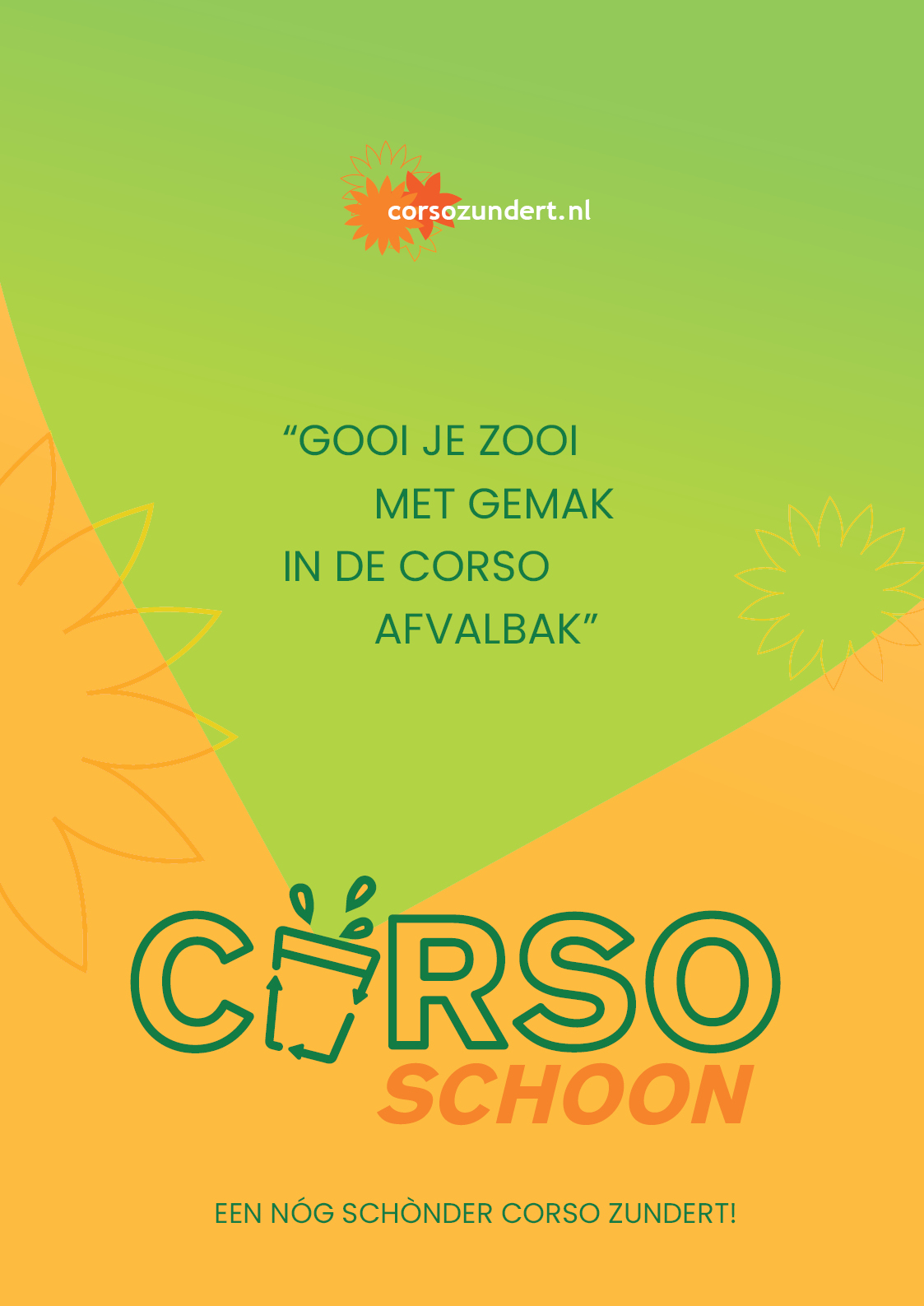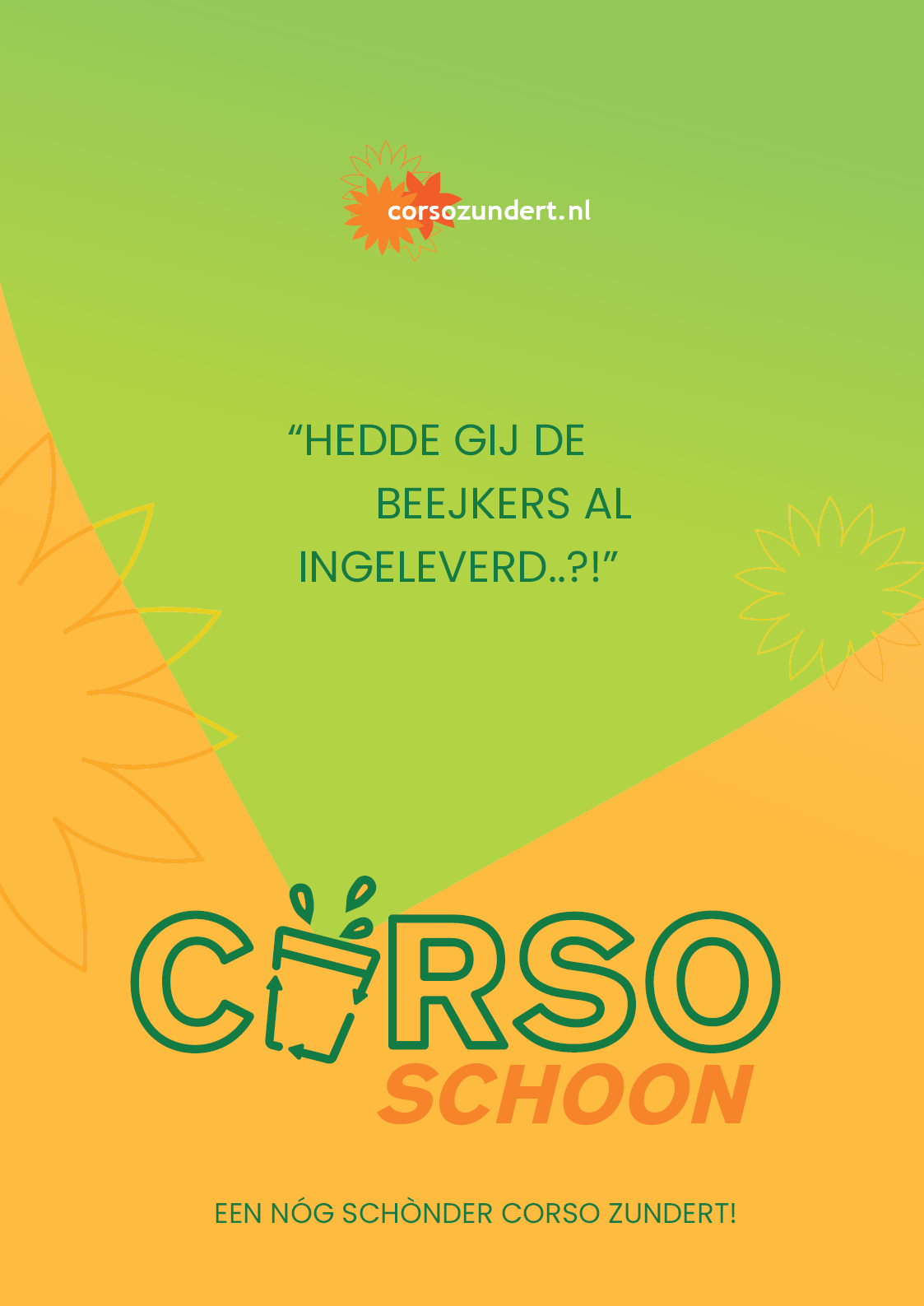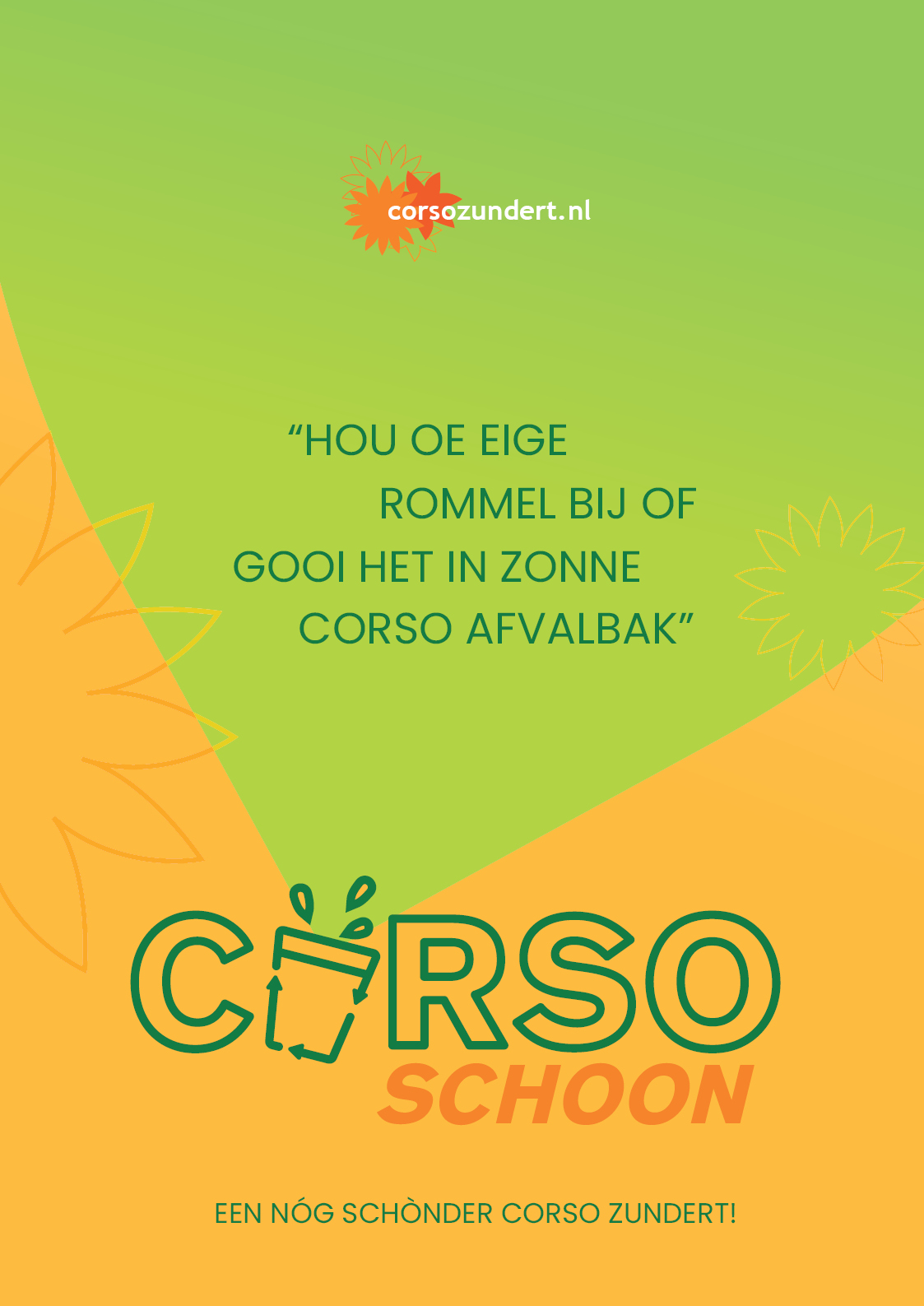 ← Naar overzicht