Hamlet Klein-Zundert wins Corso 2021
05 Sep 2021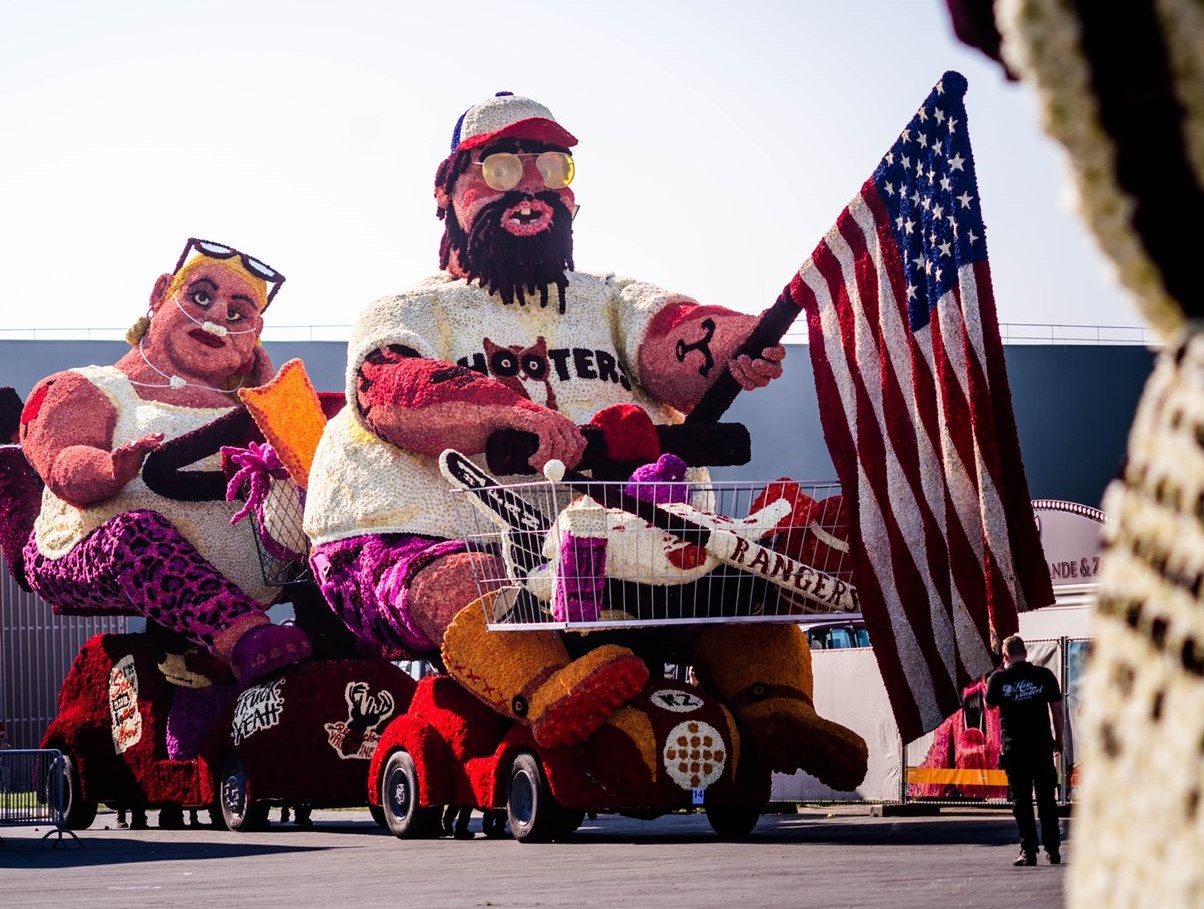 The year 2021 will go down in history as a special year for Corso Zundert, as it is for so many events. While Stichting Bloemencorso Zundert knew early on that there would be no Corso in 2020, the decision for this year was delayed for a long time. Cause, the well-known and changeable corona measures. But what this Corso year did have in comparison with 2020 was that there was another building season in the tents and a beautiful exhibition with a winner. Hamlet Klein-Zundert may call themselves with their design Murica, f*ck yeah the winner of Corso 2021. The hamlets Klein-Zundertse Heikant and De Markt won the second and third prize respectively.
On Sunday morning at 9 a.m., the parade floats entered the exhibition grounds. As usual, the professional jury formed a first impression and opinion. The floats passed by the jury while driving and in full gear. Later, after deliberating and looking at the floats again, the jury drew up the final rankings.
At half past two in the afternoon, the broadcast from Omroep Brabant started, with all the results. In a mix of footage from the morning and interviews with representatives of the twenty hamlets, the points were announced. Each hamlet was told its position in the rankings during the interview. Except for the numbers 1, 2 and 3.
The top three were kept in suspense until four o'clock. In an exciting denouement, it was revealed who could take home the winner's cup in 2021. Literally. Because after the presentation of the prizes by Mayor Joyce Vermue, the delegates went back to their building site, where they were received with great joy by their neighbours. The famous 'Zundertse stop-moment' – with the cup high up in the air – took place this year, when the cup arrived at the tent of hamlet Klein-Zundert.
For the complete ranking of this Corso, please visit our website: www.corsozundert.nl/en/our-corso/results-2021. Would you like to admire the creations of the twenty hamlets? That is possible. On Monday 6 September, you can still visit the exhibition grounds. Buy your tickets and reserve your time slot online. To do so, please visit: www.corsozundert.nl/en/tickets-en.
Photo: Malou Evers
← Naar overzicht