Corso Zundert, also in China now
03 Sep 2021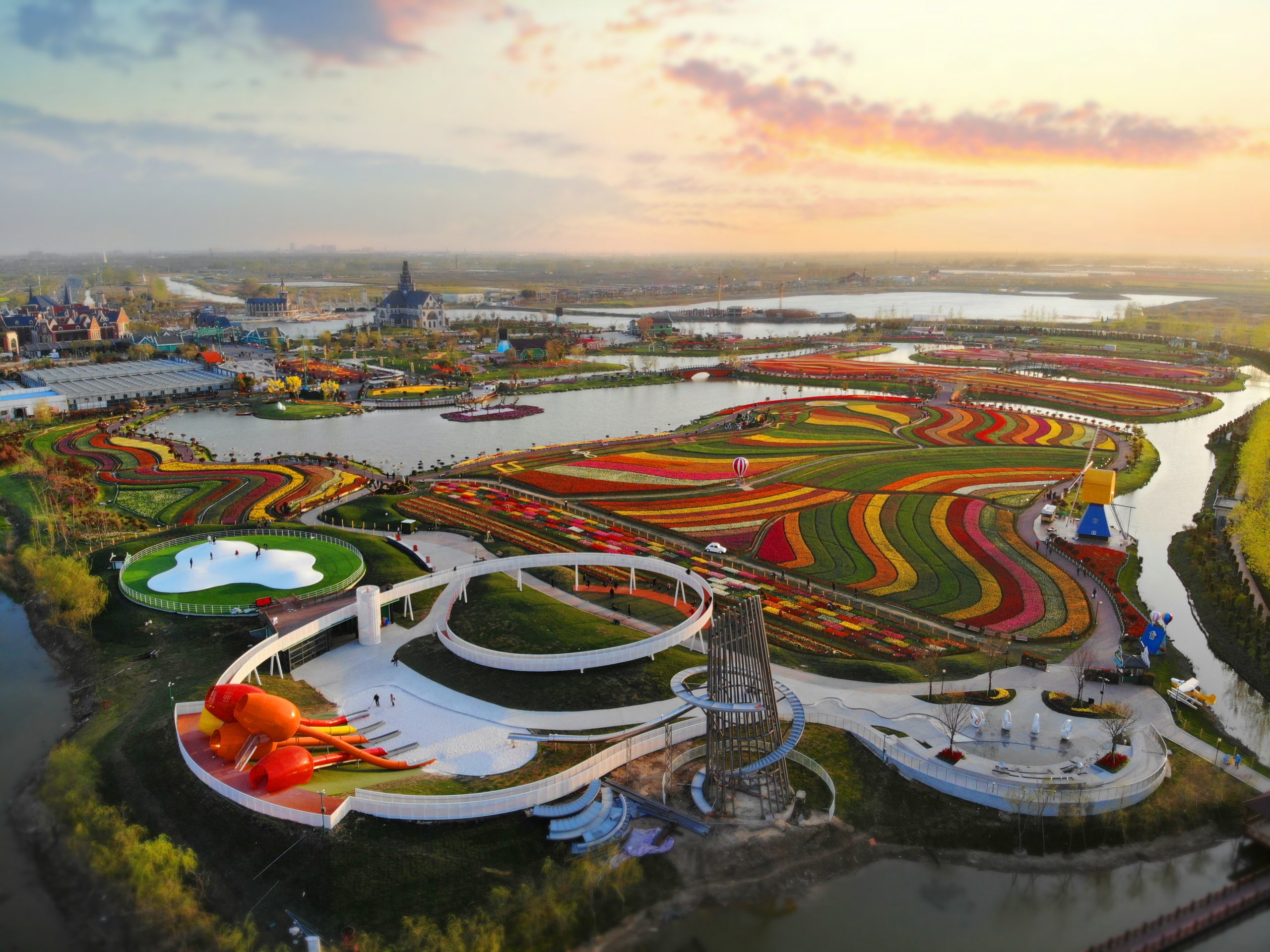 Corso Zundert has drawn the attention of visitors from home and abroad for years. For the first time a few floats also ride in China. The Dafeng Holland Flower Park, in the eastern province of Jiangsu, started a cooperation with Corso Zundert to show the designs of various corso floats to Chinese public.
 On the occasion of the opening of Corso 2021, Dafeng Holland Flower Park recorded this video to thank Corso Zundert fort he pleasant cooperation and to show how the public enjoy the floats. Watch the video here.
About the Dafeng Holland Flower Park
Dafeng Holland Flowers is situated in Dafeng, Yancheng city in the province of Jiangsu. The park is an initiative of the local government who wanted to honour the relationship with the Netherlands, because some hundred years ago the Dutch hydraulic engineer Hendrik de Rijke made the salty soil suitable for agriculture. Meanwhile the park grew out tot he biggest flower park of China that attracts millions of visitors every year and cooperates with various parties in the Netherlands in fields like art, culture, gastronomy and of course, flowers!
About Corso Zundert
Corso Zundert is the biggest in the world. It is solely the work of volunteers. Twenty village neighbourhoods compete with one another to build the nicest float, to be judged by a skilful jury. And all this for more than eighty years. This year there is no riding procession due to the Corona measures. On the CLTV grounds in Zundert there is a great exhibition of the twenty participating neughbourhoods. If you should like to visit this exhibition, look for tickets at http://www.corsozundert.nl/tickets.
Two of the hamlets that build for this largest parade were surprised by the request from China at the beginning of this year. A selection procedure in Dafeng resulted in a request to reconstruct a parade float from their hamlet. These are the parade floats which have been rebuilt in Dafeng: Stil-Leven (2015) of hamlet Schijf and Vortex (2016) of hamlet Klein Zundert.
Photo's: Dafeng Holland Flower Park
← Naar overzicht