Floats Corso Zundert will be exhibited
25 Aug 2021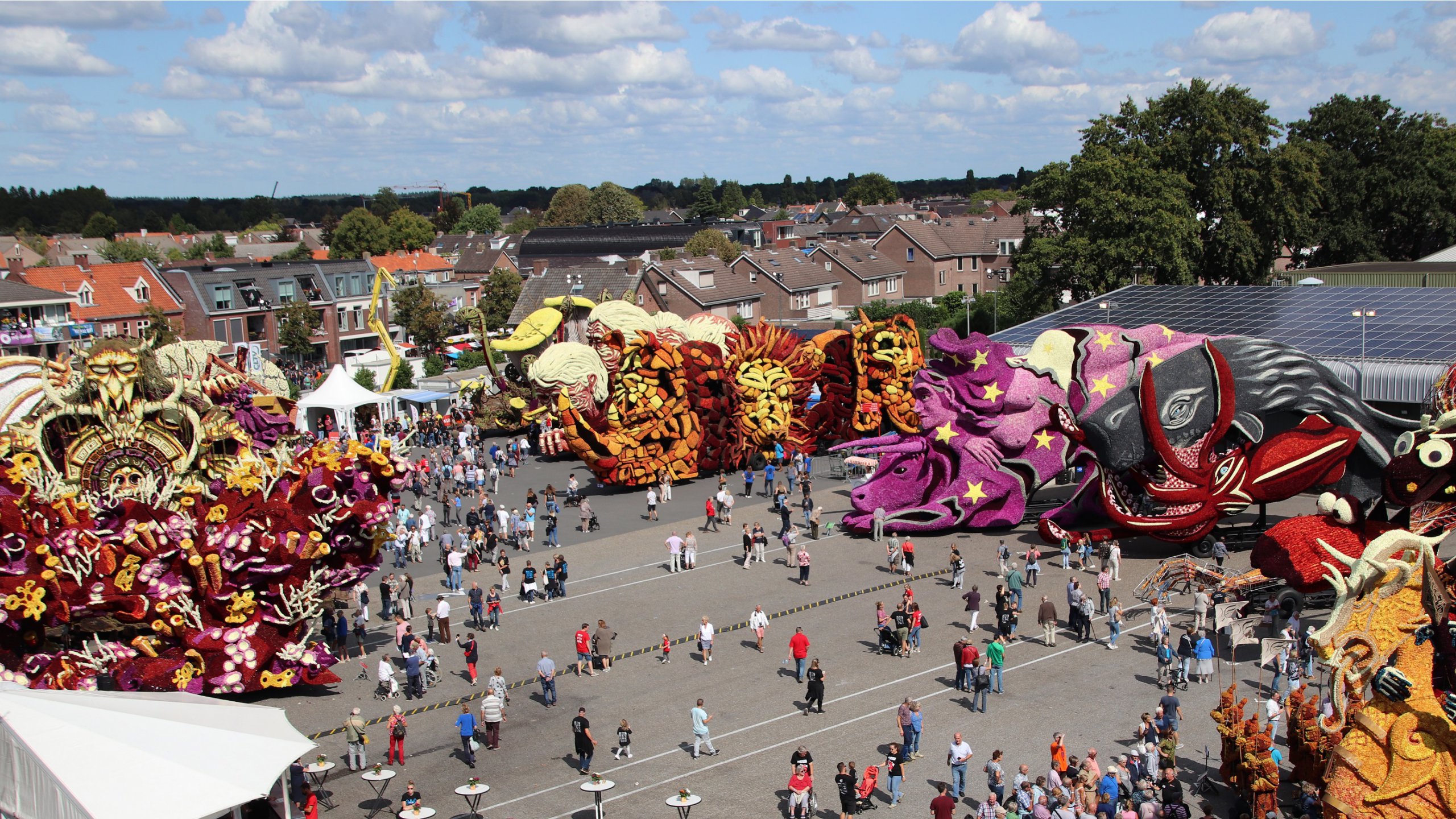 Zundert – After the extended Cornona measures of last time the Foundation Corso Zundert did not see any possibilities to make a moving parade possible with a view to the present Corona regulations. A show of the corso creations in an exhibition area was the last option of Foundation Corso Zundert. After intensive consultation and cooperation with the Zundert Council and precise adaptation of all plans this scenario proved safe and executable. And so Zundert is preparing for a two-day exhibition on Sunday 5 and Monday 6 September on the CLTV grounds in Zundert.
Chairman Jos Jochems: "Of course we saw all messages and opinions on the internet and social media. It was by no means an easy issue for the Foundation, the corso community and the Zundert Council to find a scenario for an event of this size taking place in these times. We trust that exhibition of the floats in the context of the present regulations does honour the corso builders and the public can watch all this beauty in a safe way."
Visitors must buy a ticket and reserve a time block in advance. The price for the ticket to the exhibition area is € 7,50. Within this time block of 15 minutes the visitor can enter the exhibition area via one of the three entrances. The entrances will be at Oranjeplein, Beekzicht and Molenstraat. The visitor has about two hours to enjoy all beautiful things that Corso Zundert has to offer, using walking routes. Note that in the exhibition area the 1,5 meter regulation applies but it is not necessary to show a corona entry proof. The area will be open on Sunday 5 September from 1.00 pm till 9.00 pm and on Monday 6 September from 09.00 am till 9.00 pm.
Together with Omroep Brabant the Foundation Corso Zundert will perform a live registration. This broadcast will be completed with various interviews from the exhibition grounds. This registration will start as a TV broadcast on Sunday, September 5 at 2.30 pm. During this broadcast, the prizes will also be announced from the jury. This will be broadcast at Omroep Brabant TV and via www.omroepbrabant.nl.
Sales of tickets will start on Saturday August 29 at 9.00 am and is to be reached via www.corsozundert.nl/tickets. In the ticket system it is an option to purchase a Zonnewijzer which you get while scanning your ticket at the entrance gate. A separate Zonnewijzer is also for sale at the Corso desk in our Corso Centre at 3, Industrieweg in Zundert.
Entrance tickets and grandstand tickets that were already bought for the 'riding event' will be refunded as soon as possible. At the latest refunds will take effect on September 10. People who bought tickets at the Corsobalie (office) will be approached separately by Corso Zundert. For the latest information always keep an eye on our social media and website www.corsozundert.nl.
Photo: Erwin Martens
← Naar overzicht