Whales built in life size
Two whales caught in a net, a clear image. This is what designers Sebastiaan Jorissen and Rik van Ginderen want to show. They got the idea from a news story about the impact of increasing marine debris on whales.
The aim is that the spectators are intrigued by the living environment of the giant animals. Rik explains: "Actually, everything on the wagon moves to make the presentation as realistic as possible." To support this, high-pitched whale tones and underwater sounds will be heard from the wagon. In addition, the whales are built in life-size. The large whale will be about 15 meters and the small whale 5 meters long. Experiments are currently being conducted with alternative materials for, among other things, the nets.
The idea is to let the whales swim through the streets of Zundert. A major challenge for the hamlet. The undulating movement is currently being designed. Something the designers wanted to focus on this year. Rik says about this: "The floats of the hamlet were not kinetic in 2019 and 2021. That's why we thought it would be fun to build a kinetic wagon again." What is striking about the debuting designers is that both men have been active in the hamlet of Achtmaal for a relatively short time. Sebastiaan made the switch from Klein Zundert to Achtmaal last year because his family builds there. Rik only entered a corso tent for the first time in 2019. That was the tent of Achtmaal, because his girlfriend is a builder there. Nevertheless, the duo speaks highly of the hamlet. Sebastiaan explains how the designer's debut came about: "Rik and I mentioned that designing seemed interesting to us. This came to the attention of the designers' guild of Achtmaal, after which Marius Arnouts and Patrick Gommers took us by the hand. To date, they have been helping us work on 'Ocean'," which the duo experiences as a great support. "We really work together with the hamlet!"
Rik van Ginderen (30) is self-employed in welding and assembly work and lives in Roosendaal. Sebastiaan Jorissen (19) studies Finance & Control, for which he is currently doing an internship. Sebastiaan has been living in Achtmaal for a year now. The men are supervised by experienced designers Marius Arnouts (59) and Patrick Gommers (50).
Original Dutch text: Karin Boschker
Photo: Eefje Poppe
---

Hamlet Achtmaal
https://start.buurtschap-achtmaal.nl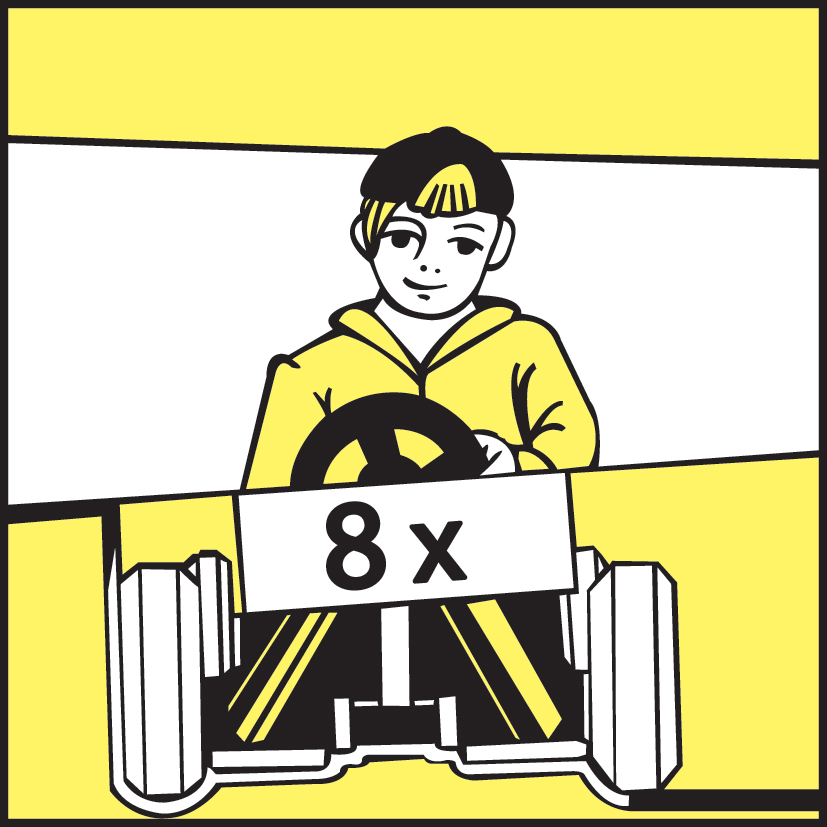 ---


This article is brought to you by Corsief. An independent magazine about corsos in general and the Zundert flower parade in particular. The magazine is produced entirely by volunteers, who are all more or less active in the Zundert flower parade world. Corsief is entirely full-colour and appears four times a year.