Do you really have to colour dahlias?
The designers wanted to do something with useless processes and were looking for a different way to trigger the audience. The final selection process in Rijsbergen then proceeded very democratically. In several groups and multiple sessions the corso builders were given the opportunity to think along with the designs and sketches of Kiki and Tijmen. This resulted in 'Decolourisation'. It fulfilled several of Rijsbergen's wishes: it should be technically challenging; preferably narrative, but certainly not too nice. And it can differ from the floats that Rijsbergen built in other years.
"It contains different layers," Tijmen explains. "The audience can see several things in it," Kiki adds. Is it a sewing machine? Or a locomotive? In any case, it's a machine that decolourises dahlias. A multi-coloured cloth disappears into the front of the machine and is slowly stripped of all its colours. Everything that isn't a natural dahlia colour disappears in a large garbage bin. As a result, white strains drop down from the back of the machine. The underlying question is whether you should even colour dahlia's to begin with.
A machine wouldn't be a real machine without plenty of movement. Industrial sounds with a clear beat further support the different actions. About a dozen extras keep the massive machine going.
The designers want to make the machine black with golden decorations. Several people in Rijsbergen wanted to glue dahlia leaves and they are in for a treat, because there are plenty of things that have to be glued. We will see textiles, steel and liquid as alternative materials in September.
And if the description of this design reminds you of 'Paint Factory' by Helpt Elkander (2013) or 'Printer' by Molenstraat (2012): the designers took another good look at these floats to make sure that 'Decolourisation' would really be something completely different.
—
Kiki Beekers (30) is an online marketeer. She designed for Molenstraat once, but she is a constructor for Rijsbergen by heart. Tijmen Dekkers (26) is a water engineer in everyday life, but he made his debut as a corso designer last year. This year Tijmen was looking for a co-designer in Rijsbergen and found one in Kiki. 
Original Dutch text: Ton Biemans
Translation: Bas Booij
Photo: Jeanne van Oosterhout
---

Hamlet Rijsbergen
www.buurtschaprijsbergen.nl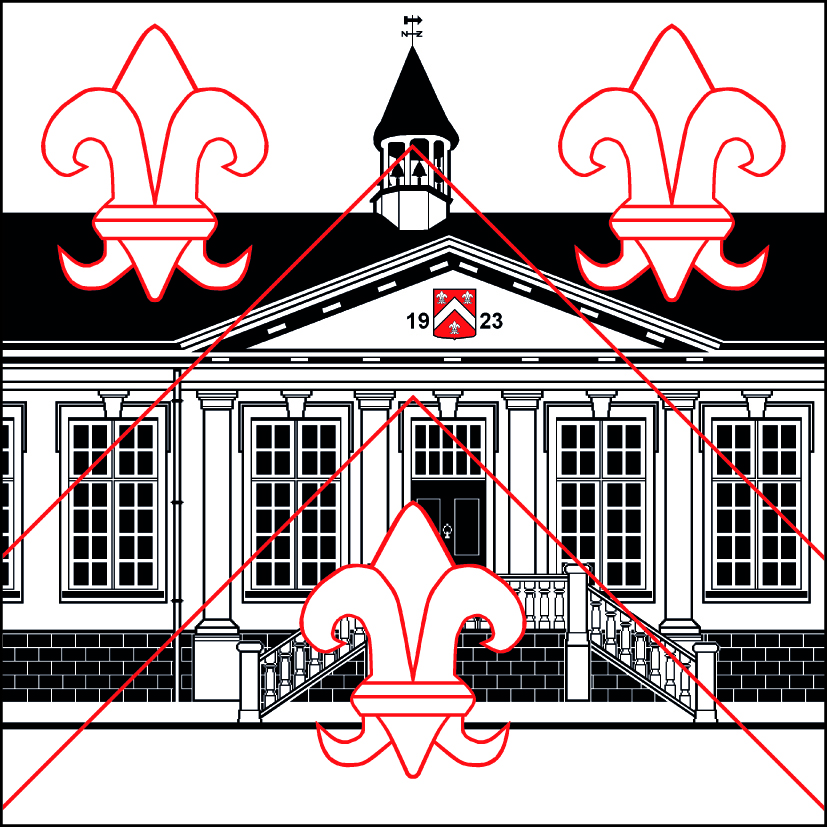 ---


This article is brought to you by Corsief. An independent magazine about corsos in general and the Zundert flower parade in particular. The magazine is produced entirely by volunteers, who are all more or less active in the Zundert flower parade world. Corsief is entirely full-colour and appears four times a year.