The entire world population in one float!?
In 2022, the four gentlemen watched the corso together for the first time in the Burgemeester Manderslaan. Ton: "Along the side of the road, it was noticeable that the floats often arrive with a lot of fanfare, but that this often comes to a halt on the side." Robin adds: "On the side of the road you have to look up and then you don't really see anything. If the float is right in front of you, then something special should be happening, without you having to take a step back."
With this in mind, they started brainstorming. Gijs: "We searched for a new perspective to look at a parade float. We want you to be able to see the float in the street just by looking straight ahead of you. We want you to look into something through a mirror. And with this mirror we reflect on the world population."
A mirror is placed on both sides of the float, over the full length of the float's underside. Above that we will place a 'black box'. Because the mirror is placed at an angle, you can see inside the box, from which a lot of people will look back at you. In addition to all those people, you will also see the sky, which seems to magnify infinity. The designers do not want to make a statement with '8,000,000,000'. Jesse: "It is a fact that there are so many people in the world. We are trying to show this to the public in a new way."
And the black box? Robin: "It is present. In doing so, we force the audience to look through that mirror, to experience that new perspective. All the colour of those people is in the mirror. If you do that on the outside of the float, you draw attention away."
—
They're back! From 2011 to 2019, Ton, Gijs, Lesse and Robin came up with a concept for a float that part of the quartet developed. Architect Ton van Beek (46 years old; 14th design) started his design career at Klein Zundert. Graphic designer Gijs Martens (33; 10th design) and operational manager Jesse Verheijen (32; 8th design) started at 't Kapelleke en Poteind. Robin Schijfs (33; 7th design) is an exhibition designer and started at Poteind.
Original Ducth text: Jeroen Vriends
Translation: Saskia Molema
Photo: Eefje Damen
---

Hamlet Molenstraat
www.buurtschapmolenstraat.nl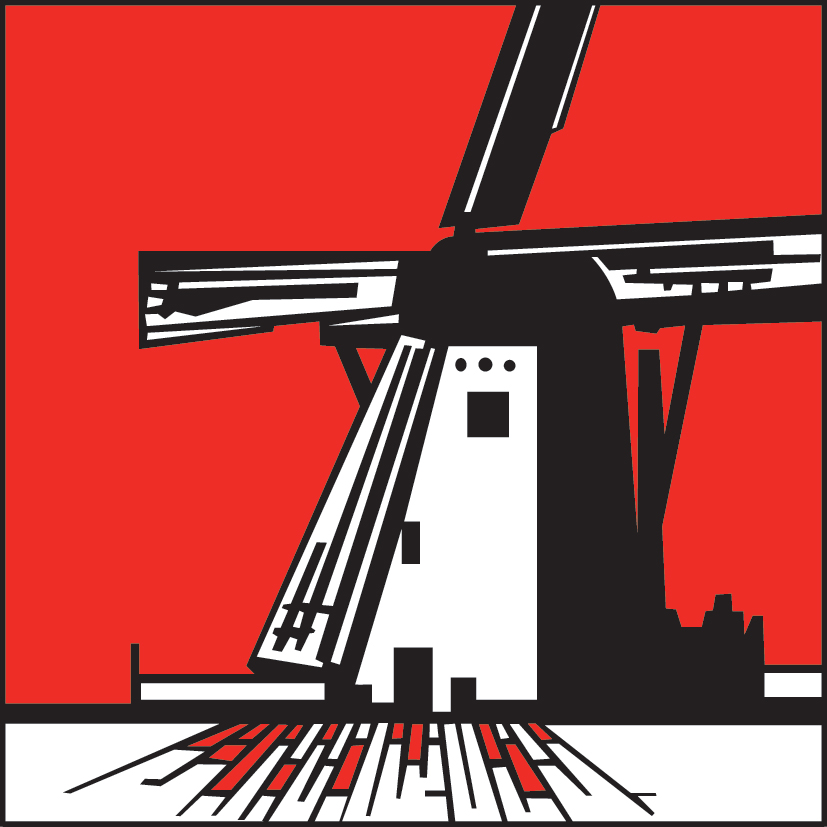 ---


This article is brought to you by Corsief. An independent magazine about corsos in general and the Zundert flower parade in particular. The magazine is produced entirely by volunteers, who are all more or less active in the Zundert flower parade world. Corsief is entirely full-colour and appears four times a year.