Not an ideal or perfect world
With the word utopia comes a certain image: that of an ideal and perfect world. But a dystopia is the complete opposite: a world in which you cannot or don't want to live.
We will see a dark, sad and almost suffocatingly busy underground carriage, packed with passengers who are tucked away in the hoods of their coats. They wear breathing masks or carry oxygen bottles. We can make out a dozen of these passengers on top of the carriage as well, also wearing masks and oxygen bottles, their hands holding on to the handles above them. You hope that this isn't our future, but it is certainly conceivable. The entire design should evoke an oppressive atmosphere.
The designers came up with several ideas, but the cartoon made bij Pepijn – the one of a guy who was wearing a tree instead of an oxygen bottle in his backpack – was the one that stuck. "It had potential to become a float," says Olav. And Niek adds: "We had a clear idea for this cartoon. And that idea was favoured by Klein Zundert over four other designs."
The two-dimensional image of Dystopia is now turned into a scale model by the threesome. What will be the posture of the figures? In what direction will they look? The front and back of the carriage are opened up, so that we can easily look inside to see the passengers who are packed closely together. The carriage will be full of dark colours. It will also contain some special effects. Things like filthy smoke. The subtle use of light, music and sounds will complete the float.
No, definitely not a light-hearted float for Klein Zundert this time, but rather one with a clear message, or better yet, a clear image. "We don't want to raise a pointing finger," they say, "but it would be great if the oppressive atmosphere will come across."
And oh yes: they hope that the first Sunday of September will be heavily clouded. An encounter with the sun is something they'd rather avoid this time around.
—
Niek van den Broek (31), Olav den Ridder (42) and Pepijn Wouters (24) are the threesome of designers of Klein Zundert. Niek is a project manager and graphic designer; Olav is a salesman at a lighting importer and Pepijn studies graphic and spatial design.
Original Dutch text: Ton Biemans
Translation: Bas Booij
Photo: –
---

Hamlet Klein-Zundert
www.kleinzundert.nl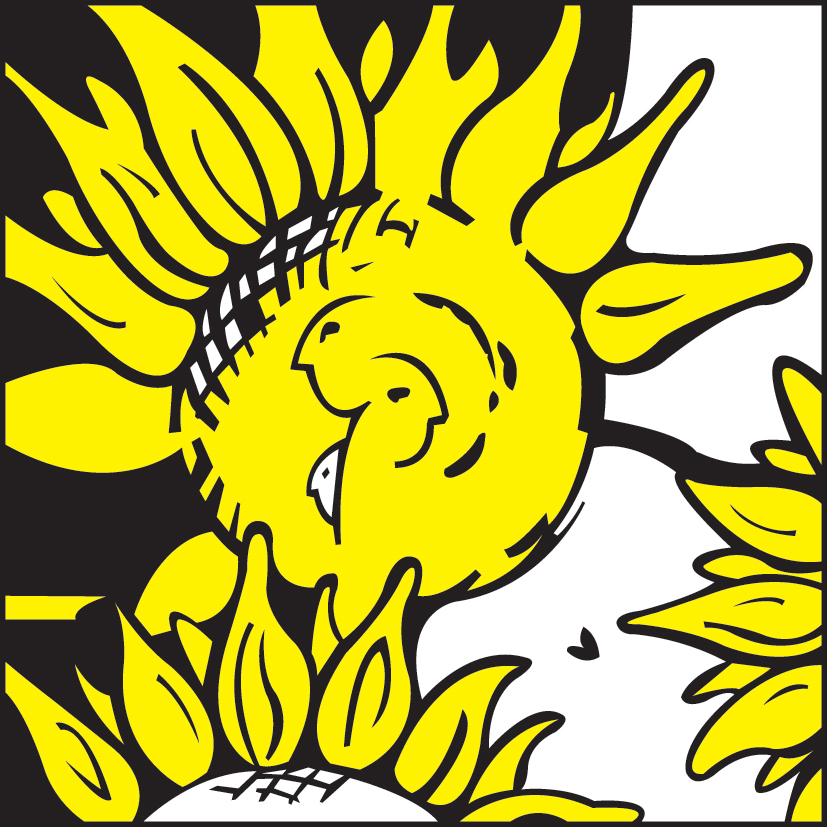 ---


This article is brought to you by Corsief. An independent magazine about corsos in general and the Zundert flower parade in particular. The magazine is produced entirely by volunteers, who are all more or less active in the Zundert flower parade world. Corsief is entirely full-colour and appears four times a year.