It has to pop in its coulors
At the Schijf hamlet, they are happy that they can make a real parade float again after all the restrictions of recent years. Building something big together again, with lots of bells and whistles. And the design 'Birds of Paradise' with the subtitle 'A curbe of the like' gives them plenty of opportunity to do so.
About fifty people dressed in black, white and gray – or are they birds? – appear to be pulling a colourful float. The sound grinds. Then the music changes and the float with the colourful birds of paradise opens. An uncontrolled party gang breaks loose with lots of glitter and show,  and a trombone orchestra, much to the chagrin of the dark group in front of it. He therefore decides to tighten the reins again and to curb the paradisiacal excesses.
A game of opposites: between pushing and pulling; between inside the box and outside the box; between clean lines and rounded lines; between black and white and colorful spectacle. And you, as a spectator? Which group do you want to belong to? Do you want to be caged or outlawed? Go with the flow or against the grain? Do you let yourself be carried away or do you break free?
The float will also physically cross the line during its journey through Zundert. The four designers – Huub, Maikel, Jens and Sander – have given the hamlet plenty of work. And the hamlet is not sorry about that. It feels like a kind of liberation party. Let Schijf push.
Huub van Caam (49) is involved in coaching and advice; Birds of Paradise is his 25th design. Maikel van de Korput (35) is a construction contractor. This is his twelfth design. For Jens Arnouts (25), project engineer, this is the second design. Interior architect Sander van Hooydonk (28) is designing for the eighth time.
Original Dutch text: Ton Biemans
Photo: Paul Ranft
---

Hamlet Schijf
www.buurtschapschijf.nl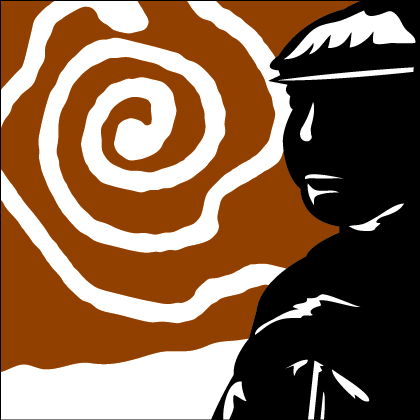 ---


This article is brought to you by Corsief. An independent magazine about corsos in general and the Zundert flower parade in particular. The magazine is produced entirely by volunteers, who are all more or less active in the Zundert flower parade world. Corsief is entirely full-colour and appears four times a year.