"It may become mysterious"
Why the Rijsbergen hamlet? "Rijsbergen was the first hamlet where a design was chosen from an open tender. I also think that Rijsbergen has been doing well in recent years, they make good quality floats, and I didn't think much about it, but just decided ad hoc to submit it there," says Tijmen.
Night Harvest is the first title that came to mind for his design. "I have considered many other titles, but after much deliberation, I ended up at this title again. The word 'harvest' sounds nice and American and that immediately links it to Halloween." The scene is five pumpkins on a farm cart during harvesting. There are two butternut squashes and and three regular pumpkins. "There are five because I think that odd numbers give the best composition," explains Tijmen.
The harvest takes place in the dark, in the autumn, while the fog hangs over the fields. Faces are carved into the pumpkins and the pumpkins will be completely covered with dahlias. Besides that, a lot of alternative material is used. For example, the float will be covered by tree bark, the tendrils will be made of drainage pipe with palm cabbage. The colouring of the float runs through a color gradient from light to dark. And that happens from the inside out, inside the pumpkin it is light, on the outside it is dark. The image is supported by sounds of the night, the field and classical or Halloween-like music. Tijmen is still working on it: "It may be mysterious, but I don't want a horror theme."
Because it is Tijmens' first design, he asks for a lot of feedback from other designers. "The more people give an opinion, the more I get involved with it. I am quite critical of myself. It doesn't matter to me that I am designing this on my own. This means that I can do it at my own pace."
Tijmen Dekkers (25) makes his first design for the parade of this year. Now that he has started his own water management company, he was ready for a challenge. Tijmen likes to draw, loves art history and likes working with people.
Original Dutch text: Ronald van Loon
Photo: Jeanne van Oosterhout
---

Hamlet Rijsbergen
www.buurtschaprijsbergen.nl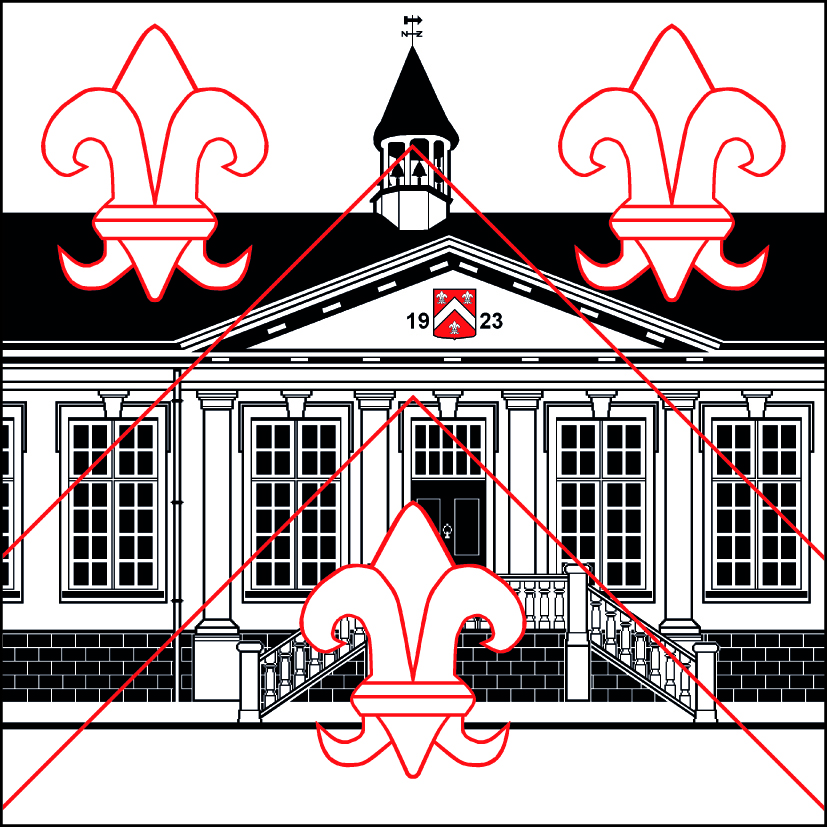 ---


This article is brought to you by Corsief. An independent magazine about corsos in general and the Zundert flower parade in particular. The magazine is produced entirely by volunteers, who are all more or less active in the Zundert flower parade world. Corsief is entirely full-colour and appears four times a year.